X1 applied to label coding
【Customer overview】
Cangzhou Zhongtian Packaging and Printing Co., Ltd. was established in 2008. It is a modern printing enterprise which integrates printing, design, packaging and post-press processing. It mainly produces printing products such as intra-film label (intra-film label and intra-mould label), self-adhesive label, anti-counterfeiting label, picture album, poster, brochure, packaging box, handbag, calendar, etc. The company upholds the spirit of "innovative and promising, customer achievement, and long-distance travel with heart", and advances with partners at a steady and fast pace to create win-win situation.
【Customer inkjet coding requirements】
Cangzhou Zhongtian Packaging and Printing Co., Ltd. required that the inkjet printer for label of rolled white glossy paper label was installed on the production line, to coding print synchronously with the label printing. The variable data twodimensional code of 15-18mm in size should be printed on the material. The printing contents should not be peeled off or scratched off. AROJET engineers provided inkjet solution according to the requirements.
Coded materials: Rolled white glossy paper label.
Printing content: Variable QR code.

Printing method: Synchronized production on the original production line.

Scanning passed rate: Qualified scanning rate is not less than 99.9%.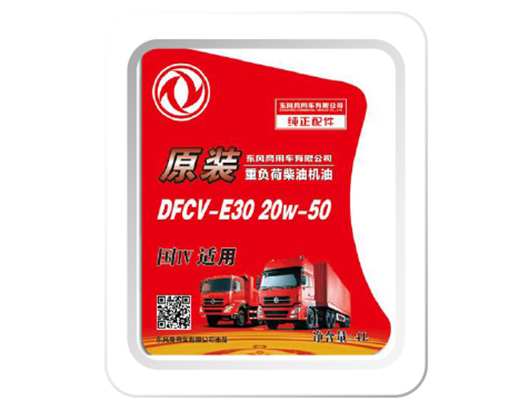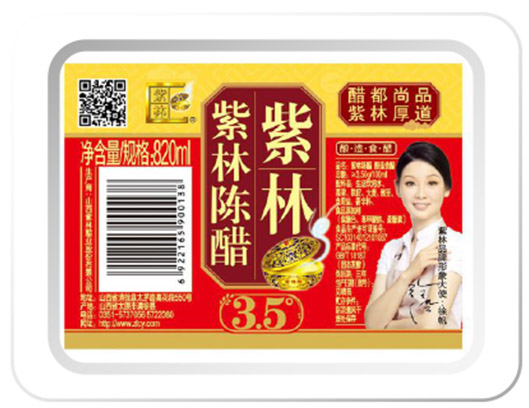 【Inkjet printing solution】
X1 digital variable data UV inkjet printing system with high cost performance was installed on-line on the rotary machine in customer production lien, to print 15-18mm variable data two-dimensional code, solving to code the white glossy paper labels. The qualified rate was not less than 99.9%. The adjusting speed of the platform was 30-50m/min, and the precision is ±0.5mm. The coding process is: on-line feeding→ rectifying deviation→ de-electrostatic→ sensing→ inkjet printing→ UV LED curing→ oiling (curing) -automatic rewinding, completed the whole manufacturing g process on production line.
Inkjet printing effect: anti-scratching, alcohol- resistant, high temperature resistance.
Installation method of X1 inkjet printer: On-line installation. The specific production line drawings were provided by customers, and the specific construction plan was provided by AROJET company.
The qualified rate: The scanning passed rate no less than 99.9%.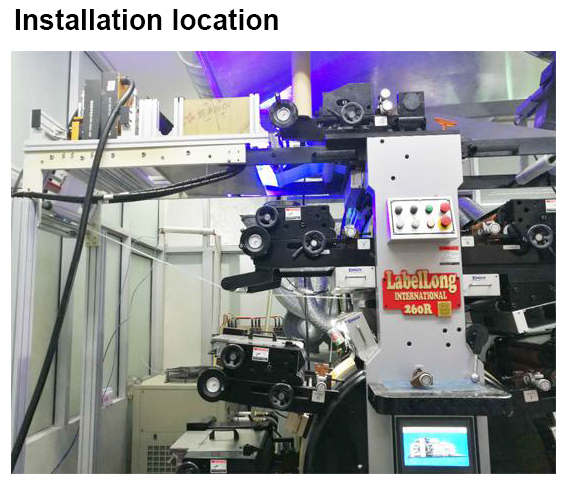 【AROJET inkjet printer installation standard】
The installation spacing of each group of print head is greater than or equal to 300 mm.
Multiple print head are installed in the same group, make sure that the printed code spacing is greater than or equal to 130mm, and the installation requires absolute horizontal.
The installation of the UV LED lamp is separated from the print head, and the UV LED lamp should be installed at an inclined angle or side installation.
To prevent the residual light of the UV LED lamp from illuminating the print head, a light partition board should be used.
The automatic synchronization of roll-to-roll inkjet printing can only be achieved by using the UV LED lamp controlled by PLC.