C2 Medium-speed wide-format inkjet printer applied to medical packaging
【Customer overview】
Winner Medical (Chongyang) Co. Ltd. was established on November 13, 2001, mainly engaged in the production and sales of medical gauze, medical degreased cotton, nonwovens and their various products, medical instruments, disposable sterilization packaging products, wound care products, health materials; sterilization processing, import and export of our own products and related ancillary business. The company adheres to the business philosophy of "guaranteeing first-class quality and maintaining first-class reputation", and keeps the principle of "customer first" to provide high-quality service for our customers.
【Customer requirement】
Winner Medical (Chongyang) Co., Ltd. required that two-dimensional codes, barcodes, Chinese characters, numbers and symbols be printed on medical roll paper within 700mm in width with varied contents and sizes. The roll material was 700mm in width and 1000mm in length, and the diameter was 600mm. The machine was heightened installed on-line in the production line. A the customer platform on-site was shaking so the movable support for inkjet printing was designed to separate with the customer platform. The synchronizer was installed on the movable support. The hand-operated mobile sensor can be adjusted vertically and horizontally. The printing is clear. The qualified barcode scanning rate was not less than 99.9%.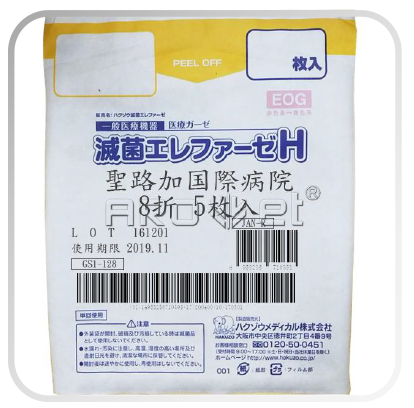 【Inkjet solution】
Two sets of C2 medium-speed variable data UV digital inkjet printing machines were installed, one with four heads and the other with three heads. Staggered installation can print content spacing greater than 27.375mm according to customer product layout requirements. The customer on-site platform jittered, so designed movable jetting support, separating from the customer platform. The print heads were installed on the heightened production line. Four-head inkjet printer was installed closer to the curing station. The printing process was:
Feeding-transporting-sensing-inkjet printing-UV curing-rewinding. Roll to roll material positioning precision is ±0.5mm.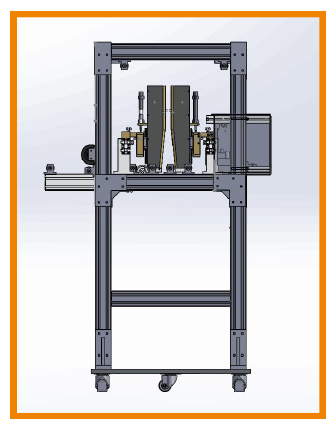 【C2 parameters and components list】
Printing resolution (dpi): physical resolution is 360dpi (lengthways)
Printing speed:200dpi--0-45m/min. 300dpi--0-30m/min. 400dpi--0-23m/min. 600dp--0-15m/min. depending on the actual printed material, printing effect, etc.
Quantity of print head: two sets of equipment, one with three independent print heads and one with four independent print heads.
Subassembly and component list: host equipment, main control system, negative pressure system, power supply system, ink supply system,UPS, synchronizer, detector, industrial computer, display screen, print head assembly, print head, main control cabinet, fine tuning bracket, UV ink, UV cleaning agent, dustless cloth, ink tank, protective filmof print head, linear guideway, linear guide slide, mounting crossbeam.
【Customer acceptance of equipment】
Two-dimensional code was printed on the surface of the product, wiped 10 times with 98% industrial alcohol dipped in degreased cotton. The product was qualified without dropping. 10 products (samples should be sealed) were qualified by random inspection each time.
Two-dimensional code was printed on the surface of the product, nail scraped 3-6 times with strength of 40-60N, qualified without falling
(sealed samples)
The printing precision was to reach ±0.5-1mm. 10 consecutive samples are eligible (The precision was related to the platform, the platform
Stability must meet certain standard)