C2 Medium-speed wide-format inkjet printer applied to gift box packaging
【Customer overview】
Shenzhen Rapoo Technology Co., Ltd., also known as Rapoo Technology, was established in August, 2002. It mainly engages in manufacturing of computer related equipments and sales of computer peripheral equipments such as keyboard, mouse and so on. Especially, it has a deep research on wireless input equipments. The product sales network covers Europe, Americas, Africa, middle-east, Southeast Asia, etc. Rapoo Technology is a listed company, listed on April 28, 2011. Since 2007, RAPOO brand launched China's market strategy, it has ranked first in China's wireless key mouse market share for two consecutive years.
【Customer requirements】
The customer required to print the barcodes, two-dimensional codes, English characters, digital and other contents on the mouse packaging gift box. Two-dimensional code size is 12*12 mm. The qualified scanning rate was required no less than 99.9% without error code, duplicated code, missing code and lack of code while the printing should be anti-scratch and anti-alcohol. The scanning could quickly identify commodity information such as manufacturer, commodity name, price and print out the shopping list. All these are the main requirements of code printing. There are relevant documents stipulating that all barcode-free goods are not allowed to enter supermarkets. AROJET C2 high cost-effective medium-speed wide-format industrial inkjet printer can meet customer requirements.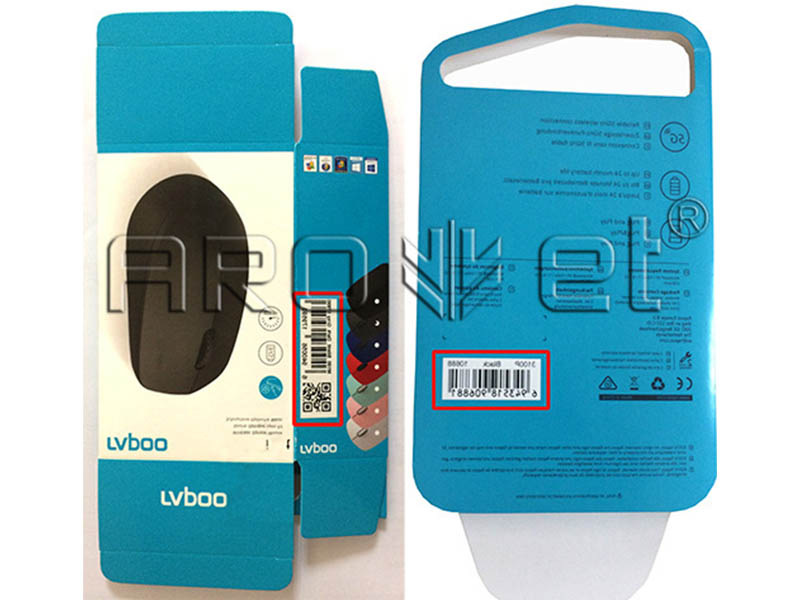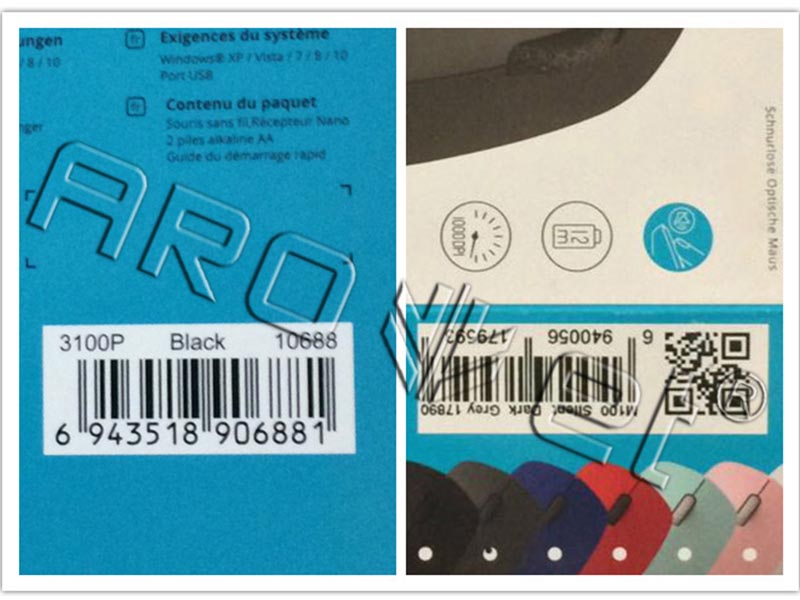 【Inkjet solution】
C2 wide format variable data inkjet printer was installed in paging platform which was offline of Rapoo packaging production line, to print commodity barcodes, two-dimensional codes, English characters, digits and so on. The inkjet printing speed can reach 45 m/min at 200dpi printing resolution. Through the paging platform the product completed inkjet coding process from material feeding to coding. The printing precision was within +0.5 mm. The inkjet printer set the vertical feeding horizontal distance of 50 mm and the vertical distance of 200 mm, which the distance from code to code was accurately positioned through the PLC control system.
The inkjet process is as follows: manual feeding - paging platform adjusting printing distance - sensor - printing code - UV LED curing – gift box oiling and curing – receiving.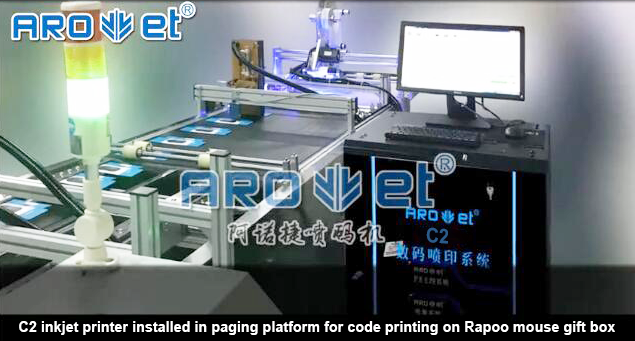 【AROJET printing software features】
There are many kinds of barcode support:
1, Customized bar codes, including electronic regulatory codes and drug regulatory codes.
2, One-dimensional codes, including EAN8, EAN13, CODE39, CODE93, UPC-A, UPC-E, CODE128, Kubat code, EAN/UCC-128, crossover 25 code, etc.
3, Two-dimensional codes, including PDF417, QR code, D-Matrix, etc.
Optional bar code size. When the barcode is scaled by non-integer multiple, the graph will be distorted. One resolution can only correspond to several suitable bar code lengths. C2 ink jet printer supports many kinds of resolution.